Welcome to my Farmall Tractor Webpage! I own a 1949 Farmall Super A Industrial. I have a Woods L59 belly mower for it. I am building a snow plow mount for it before snow season gets fully underway this year (December 2004). I bought it in May of 2004 and have driven it in our local parade (Bloomer, Wisconsin) this past summer, as shown in the photo below.

My brother and I are interested in starting a small tractor restoration business and I am trying to talk him into doing Farmalls exclusively (at least at first). Any restorers out there have any tips on restoring old tractors? If so, you can email me at acepilot@bloomer.net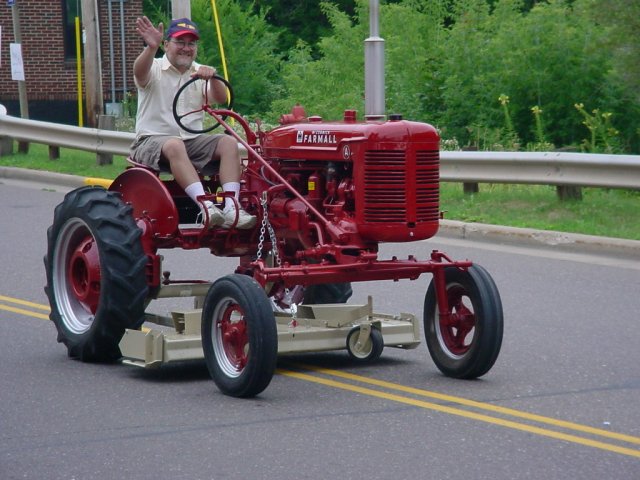 Here is my friend, John, and his Cub at the winter parade in Radcliff, Kentucky. Is sure looks cool all decked out in Christmas lights!